ICIP and the Commission for the Clarification of Truth, Coexistence and Non-Repetition of Colombia are preparing a documentary about the role of the diaspora of Colombian exiles in Europe.  The film, Para volverte a ver (To See You Again), is a production of Mandorla Films, an independent audiovisual company that specializes in documentaries.  The film will be released in July, a few weeks after the Truth Commission presents its final report on 28 June.  This documentary short has the support of the Catalan Agency for Development Cooperation.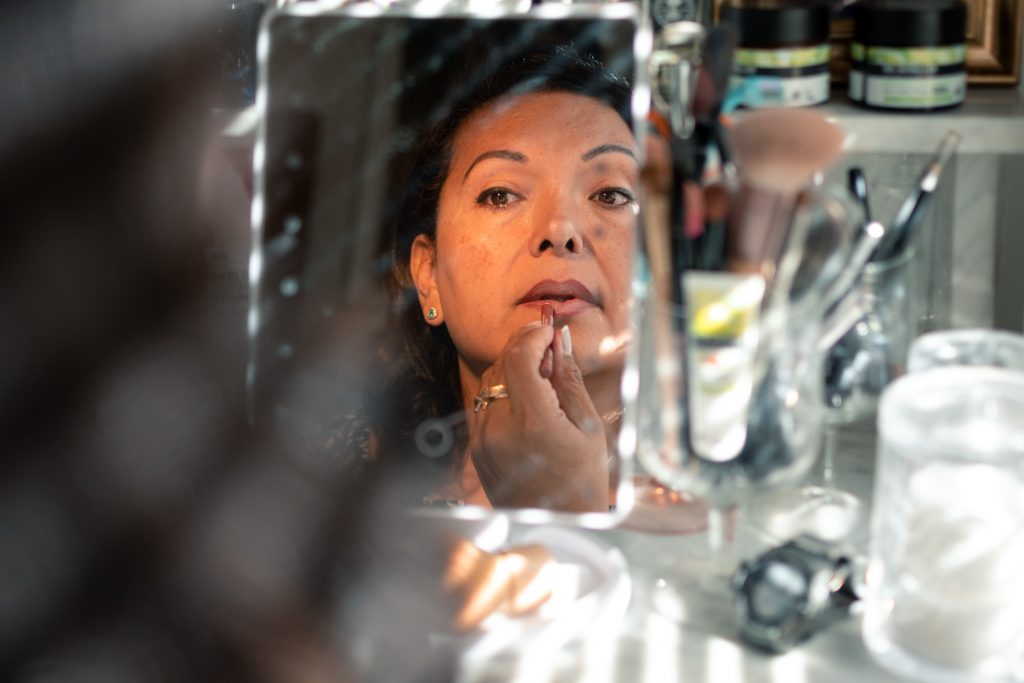 The production of Para volverte a ver began at the beginning of 2022.  The idea of ICIP and the Commission was to portray the experience of several Colombians living in Europe who have given their testimony to the Commission from abroad, an innovative process that aims to inspire other truth commissions around the world.  According to Sílvia Plana, coordinator of ICIP's Memory, coexistence and reconciliation area, the objective of the documentary is to show "the importance of the active participation of the diaspora in peacebuilding, as a transformative process both on a personal and collective level, based on the specific and unprecedented case of the Truth Commission of Colombia."
After a public call for proposals, the production company Mandorla Films was chosen to carry out the project.  The production of the documentary began in February and filming took place in Denmark, Switzerland and Catalonia in March and April.  The film's four main characters, Yanira Restrepo, Juana Sánchez, Wilmer Torres and Lizethe Álvarez, live in these countries.
The shooting of Para volverte a ver was completed during the meeting of nodes that ICIP organized in Barcelona in April.  The meeting was attended by commissioners Carlos Beristain and Lucía González, who also appear in the film.
The characters
Para volverte a ver compiles the testimonies of four Colombian exiles: Yanira, Juana, Wilmer and Lizethe.
Yanira is a farmer who lives in Catalonia.  She was forced to go into exile and leave Colombia 20 years ago after being persecuted by paramilitaries, guerrillas and the Colombian government.  She was a member of the M-19 guerrilla group.
Juana is a writer and amateur cook living in Barcelona.  Her father was the victim of a kidnapping by the FARC.  She has published a novel about her life story: her past and her experiences with her father.
Wilmer was born into a peasant family.  His grandfather was a peasant leader and his mother later followed in his footsteps to become a respected leader and human rights defender.  After years of persecution against her family, she decided to take Wilmer and his brother to Geneva, where she was a refugee.
Lizethe is a trans woman who fled Colombia after receiving several threats and realizing that her life was in danger.  After seeking asylum in several European countries, she found love and moved to Copenhagen, where she was able to start a new life.
A moment during the shooting of "Para volverte a ver" in Geneva, Switzerland
The production company
The production company behind this project is Mandorla Films, an audiovisual company headed by Nicolás Braguinsky Cascini and Juan Pablo Aris Escarena.
Braguinsky, a literature graduate and documentary filmmaker, is a creator of audiovisual content specializing in human rights, who has worked for various agencies of the United Nations, as well as for academic institutions such as York University and the University of Buenos Aires.  He has also worked for NGOs such as Civitas Maxima, CCPR, Wayamo Foundation and Geneva Call, among others.  Aris holds a PhD in social anthropology, and has extensive experience in ethnographic research in over ten countries and three continents.  The two of them have been working together since 2017 on projects that apply audiovisual techniques to scientific research and social projects.  Their productions include Solidarity Crime (2020) and Beyond Impunity (2021).
Para volverte a ver will premiere on 12 July at an event to be held at the Parliament of Catalonia during which the final report of the Truth Commission of Colombia will be presented.
For more information about the documentary and its creation process, you can follow the profiles of "Para volverte a ver" on Facebook and Instagram.