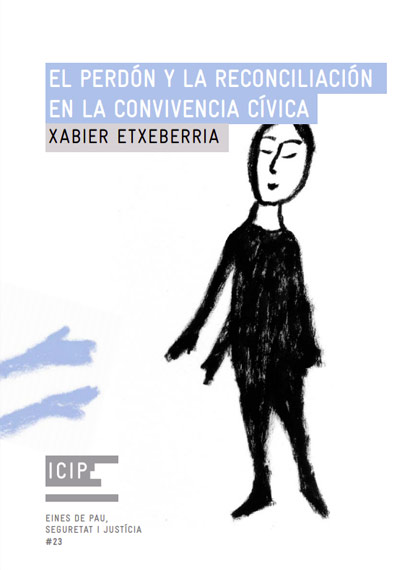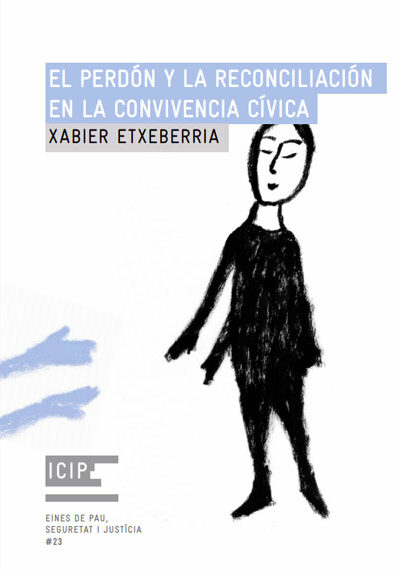 Etxeberria, Xabier. El perdón y la reconciliación en la convivencia cívica. Barcelona: Institut Català Internacional per la Pau; Líniazero, 2018.
Throughout history, the categories of forgiveness and reconciliation have been linked to the private sphere and, in general, based on religious convictions. Nevertheless, in the mid-1970s, forgiveness and reconciliation appeared publicly in state policies linked to transitions from dictatorship to democracy or from violent conflict to peace. Faced with resistance to the assumption that public forgiveness is possible, the fact that forgiveness and reconciliation are already categories in the public sphere cannot be ignored.
This book aims to address the issue of forgiveness and reconciliation in the civic and public sphere from the perspective of a philosophical ethical reflection applied to the political arena. This is done based on the hypothesis that both categories can be fruitful in this field provided that the victims' perspective is included. In addition, this reflection is linked to realities of social violence in which initiatives related to forgiveness and reconciliation are being carried out.
The author
Xabier Etxeberria holds a Doctor of Philosophy from the University of Deusto, is Professor Emeritus of Ethics at the same university, and was the director of the university's Center for Applied Ethics for 15 years. He is also a visiting professor and regular contributor to seven universities in Latin America.
The author's involvement and commitment in different areas (for justice, in favor of the victims of violence and for peace, with people with intellectual disabilities, with indigenous peoples, and in favor of ethics in the exercise of a profession) decisively characterize his intellectual production, which is also stimulated by the challenges posed by social reality.
His most recent works include Por una ética de los sentimientos en el ámbito público, Bilbao, Bakeaz, 2008; Virtudes para convivir, Madrid, PPC-SM, 2012; La educación para la paz reconfigurada: la perspectiva de las víctimas, Madrid, Catarata, 2013.