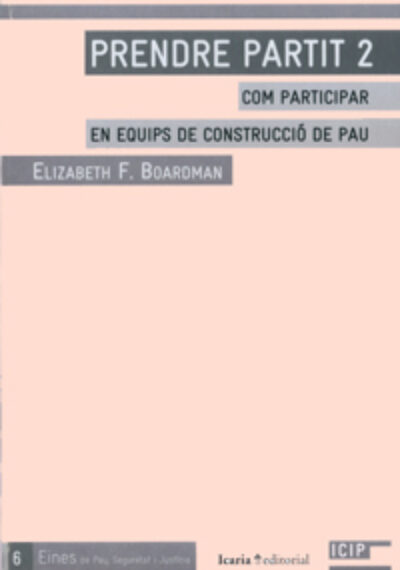 Elizabeth Boardman. Prendre partit – 2: com participar en equips de construcció de pau. Barcelona: Institut Català Internacional per la Pau; Icària, 2011.
Guide that intends to provide an introduction to the idea of traveling to another country in the name of peace, standing firm against those who engage in violence, standing with the brave, and working for justice in a real and serious way. The second volume of this work introduces us to a range of entities that promote peace teams, informing us about their mission, the way they operate, and how to join.
Those who are considering getting involved will find in this book an essential guide to think about and plan the step they are about to take.
About the author
Elizabeth F. Boardman is a peace activist and writer. She participated in weekly vigils against the Vietnam War while living in India and Pakistan, and she also engaged in tax resistance against military spending on the war. She is deeply involved in the San Francisco Friends Meeting.