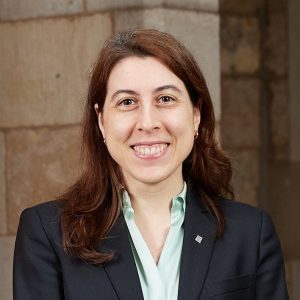 General Director of the Ministry for Foreign Action and European Union
She has a degree in Law from the Pompeu Fabra University, a Master's in International Relations from the University of Nottingham (England), a Master's in Diplomacy and Foreign Action from the IBEI and a Diploma and a postgraduate degree in European Union Law from the University from Barcelona.
Since 2008, she has developed her professional career in international relations in the public administration field. From 2017, she was head of the External Relations Management and Monitoring Service and, from 2020, the Bilateral Relations Service director.
Previously, she worked in the General Directorate of External Relations (2013-2017) and in the area of Catalan Communities Abroad (2008-2013).