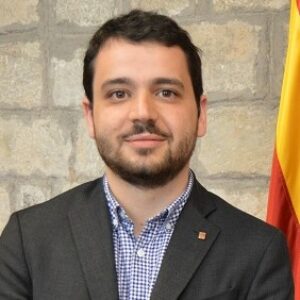 Director of Global Affairs of the Generalitat de Catalunya
Miquel Royo Vidal is the Director-General for Global Affairs at the Department of Foreign Action, Institutional Relations and Transparency.  From June to November 2018, Royo served as an advisor at the Foreign Action Minister's cabinet until his appointment as Deputy Delegate of the Government Delegation to the European Union, a position he held until April 2020, when he took over as head of the General Directorate.
His professional career highlights include his work at the European Parliament, from 2016 to 2018, as advisor and coordinator for the local advisory group of Esquerra Republicana de Catalunya's MEPs.  He had previously worked in the private sector for multinational companies.
Royo holds a degree in International Relations from the University of Birmingham and a master's degree in European Studies from the London School of Economics and Political Science.