ICIP, the Barcelona City Council and Taula per Mèxic are preparing the forum "Journalism and Peacebuilding in Mexico: Protecting journalists, guaranteeing freedom of the press," which will be held in Mexico City on 20-21 June.
The event's purpose is to reflect on the needs facing critical journalism in Mexico and create a meeting place for professionals exposed to constant risks and threats.
With eleven journalists murdered since the beginning of the year, Mexico is today one of the most dangerous countries to exercise freedom of the press, one of the fundamental pillars for building peace.
The starting point for the forum organization is the "Barcelona protects journalists from Mexico" temporary shelter program promoted by the Barcelona City Council and Taula de Mèxic. This program aims to facilitate staying in the Catalan capital of journalists who are threatened for freely practising their profession. That is why the conference will feature the participation of several journalists who are part of the program and will address the importance of protection mechanisms and psychosocial support for threatened professionals.
The "Journalism and Peacebuilding in Mexico" forum will be held at the Centro Cultural Bella Época and features the collaboration of various associations of Mexican journalists, such as Artículo 19, CIMAC and Periodistas de a Pie, as well as the Aluna Acompañamiento Psicosocial organization.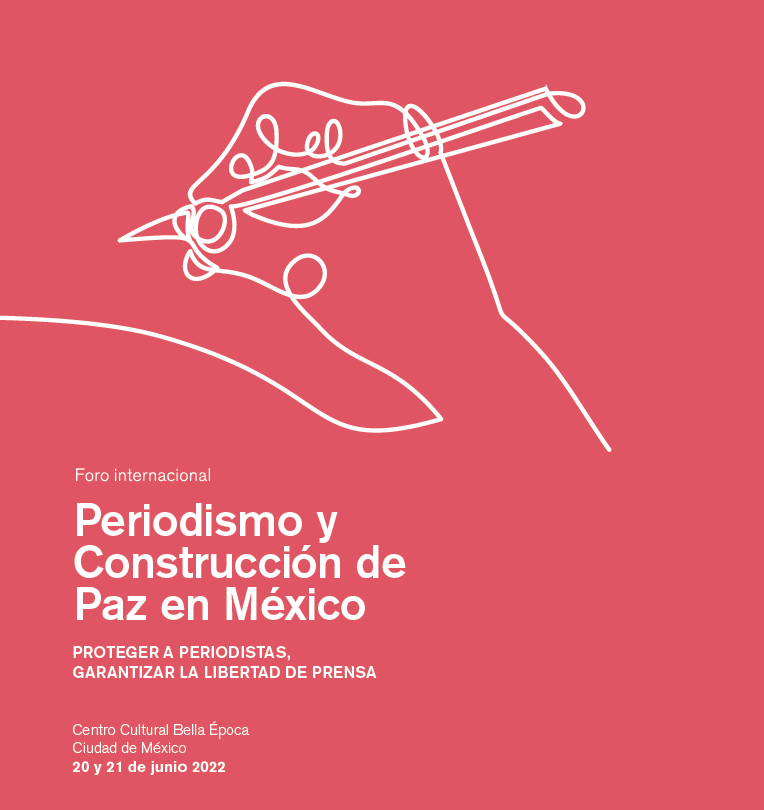 A peacebuilding perspective
Participants include prominent communication professionals who have long become essential actors in advocacy, social transformation and peacebuilding in a country, Mexico, where severe human rights violations occur. Their role is crucial in researching, documenting and analyzing the multiple instances of violence, identifying those responsible for these acts of violence, and raising awareness of citizen and community responses that challenge them and propose alternatives.
The forum will kick off on Monday, 20 June, with an institutional welcome by representatives of ICIP, the Barcelona City Council and Taula per Mèxic. Participants on the first day of the forum include the general director of the Mechanism for the Comprehensive Protection of Human Rights Defenders and Journalists of Mexico City, Tobyanne Ledesma Rivera and the representative in Mexico of the Office of the United Nations High Commissioner for Human Rights, Guillermo Fernández-Maldonado. The keynote speaker will be Mexican journalist and documentary filmmaker Daniela Rea.
Several roundtables will be held on Monday 20 June and Tuesday 21 June with the participation of journalists from Mexico, as well as from Colombia, El Salvador and Catalonia. The issues that will be addressed include the current situation of critical journalism in Mexico, the challenges of investigative journalism in violent contexts, the contribution of journalism to peacebuilding, psychosocial support for journalists under threat, and the instruments of comprehensive protection for communication professionals at risk.
You can access the program of the forum (in Spanish) here.