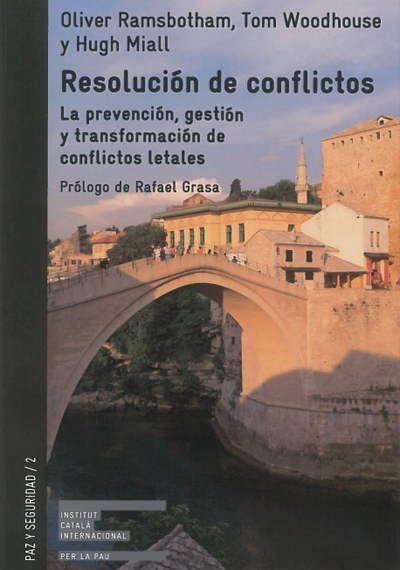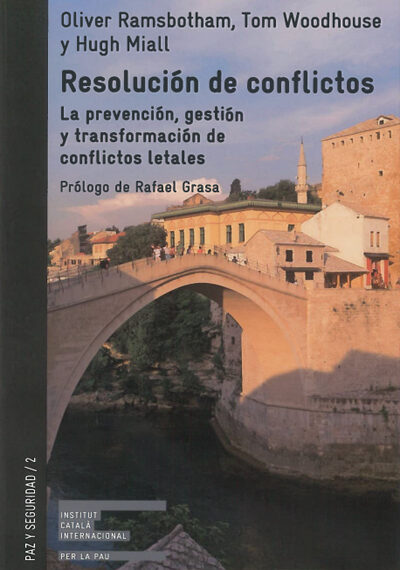 Oliver Ramsbotham, Tom Woodhouse and Hugh Miall.Conflict Resolution: The Prevention, Management and Transformation of Deadly Conflicts. Barcelona: Catalan International Institute for Peace, 2011.
The resolution and transformation of conflicts, the prevention of violent behavior, and the policies of peacebuilding have become familiar terms in the mandates and goals of a large number of organizations and international projects in the last few decades. Moreover, in the post-Cold War period, and in particular after 9/11, new conflicts and new issues, such as the fight against terrorism, have become the subject of public debate.
For the authors, investigation for peace and of conflicts is part of a liberating discourse and practice linked to the long-term conversion and transformation of conflicts, and of the social relations between the actors in conflict.
The authors
Hugh Miall is Professor of International Relations at the University of Kent, Tom Woodhouse is the Director of the Center for Conflict Resolution at the University of Bradford, and Oliver Ramsbotham is President of the Oxford Research Group.