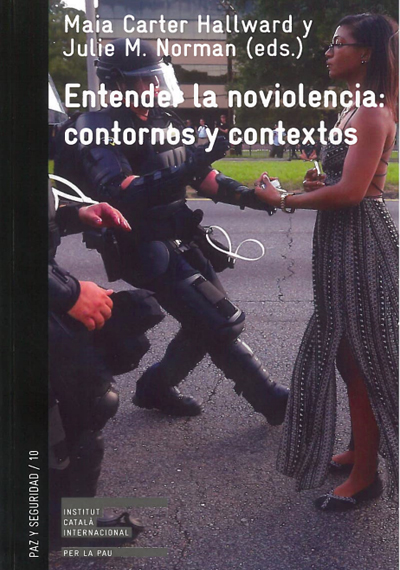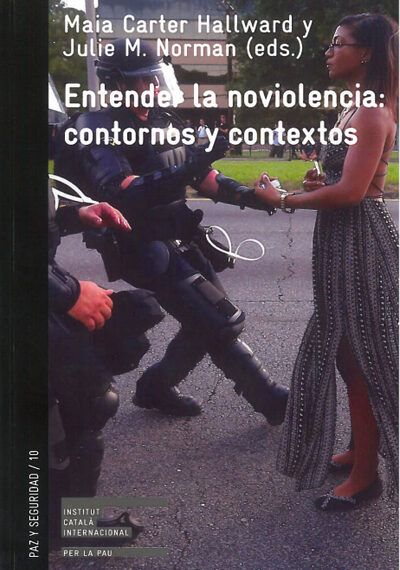 Maia Carter Hallward and Julie M. Norman (eds). Entender la noviolencia: contornos y contextos. Barcelona: Institut Català Internacional per la Pau, 2016.
The use of nonviolent action is on the rise. From the Occupy Movement to the Arab Spring, activists around the world are increasingly using unarmed tactics to challenge oppressive, corrupt and unjust systems.
But what exactly do we mean by nonviolence? What are its philosophical and historical origins? Do politically motivated campaigns differ somewhat from those that are carried out primarily for economic reasons? What are the limits and opportunities for activists who commit to nonviolent action today? Is it a new type of twenty-first century struggle or just a passing trend?
Understanding Nonviolence: Contours and Contexts offers a comprehensive introduction to nonviolence in theory and practice. It explores the varied approaches, aims, and trajectories of nonviolent campaigns from Gandhi to the present day, combining analysis of key theoretical debates with fresh perspectives on both historical and contemporary case studies.
The contributions of leading scholars and nonviolence practitioners make this book a must-read for activists, students and teachers interested in contentious politics, international security, and peace and conflict studies.
The editors
Maia Carter Hallward is an Associate Professor at Kennesaw State University. She is also Associate Editor of the Journal of Peacebuilding and Development.
Julie M. Norman is a Lecturer at McGill University in Montreal. She has published on non-traditional forms of resistance such as media activism, legal advocacy and prisoners' movements.
Both authors have also co-edited the book Nonviolent Resistance in the Second Intifada: Activism and Advocacy (Palgrave Macmillan, 2011).