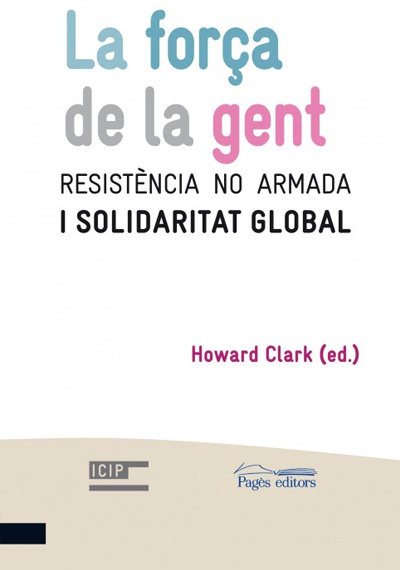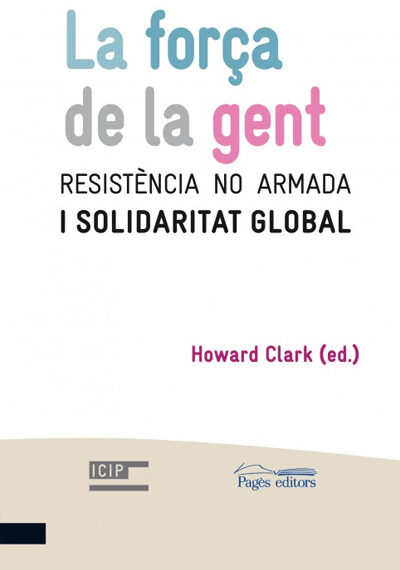 Howard Clark (ed.). La força de la gent. Resistència no armada i solidaritat global. Barcelona: International Catalan Institute for Peace; Pagès, 2011. Collection "Noviolència i lluita per la pau", 4.
All over the world, nonviolent movements are at the forefront of human solidarity and resistance to injustice and oppression even though they are not sufficiently well known. The texts included in La força de la gent place the nonviolent struggles in an international context and argue that an essential function of solidarity is to reinforce the countervailing power of those who resist domination and oppression. By highlighting the empowerment, diversity and creativity of the movements around the world, the book shows how they contribute solidarity and hope for all, and how they help transform conflicts. This book is a must for every activist, researcher, educator and student.
About the editor
Howard Clark is a nonviolent activist and visiting research fellow at the Centre for Peace and Reconciliation Studies at Coventry University. He has worked for Peace News and has been the chair of War Resisters' International since 2008. He's the author of Civil Resistance in Kosovo (2000), and co-author, together with April Carter and Michael Randle, of People Power and Protest Since 1945: A Bibliography of Nonviolent Action (2006).