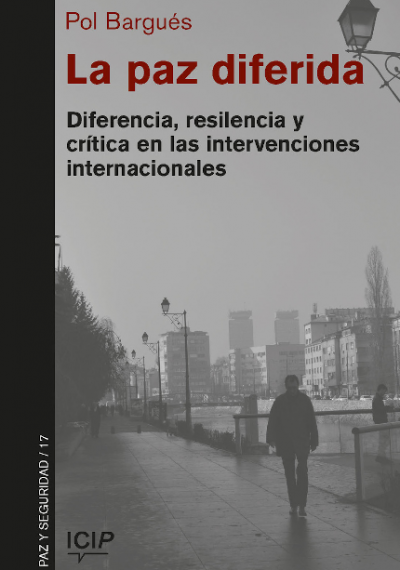 Bargués, Pol. La paz diferida. Barcelona: International Catalan Institute for Peace, 2021.
This book explores the last twenty-five years of international interventions to consolidate peace and argues that current peace missions are abandoning the hierarchical and linear methods of liberal peace, the universal precepts, to experiment with more cooperative strategies, respectful of each regional context and led by local actors.
Today the distance between political discourse and critical frameworks has narrowed. However, while progress is being made towards more inclusive peace processes, a reassessment of the values of peace consolidation is taking place. Those responsible for promoting peace are beginning to appreciate and accept the perspective that international interventions will always be incapable of producing significant results: the failure of peace missions is becoming normalized.
The title, translated into Spanish from the original Deferring Peace in International Statebuilding, is aimed primarily at students of peacebuilding, international intervention and conflict resolution.
About the author
Pol Bargués has been a senior researcher at CIDOB (Barcelona Centre for International Affairs) since 2018.  He wrote this book when he was a researcher at the University of Duisburg-Essen. His work explores global governance and, specifically, international interventions in conflict-affected areas.