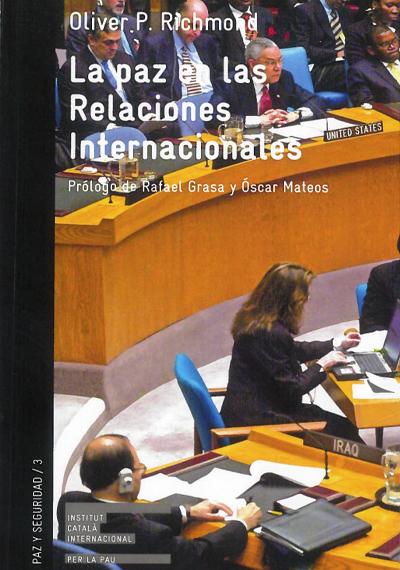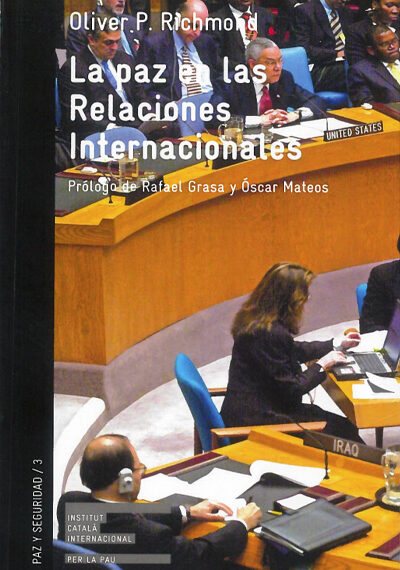 Oliver P. Richmond. La paz en las Relaciones Internacionales. Barcelona: Institut Català Internacional per la Pau, 2012.
La paz en las Relaciones Internacionales (Peace in International Relations), by Oliver P. Richmond is essential reading for those who want to understand the notion of peace in the different currents of International Relations theory. The author examines the theories of realism, idealism, pluralism, liberalism, marxism, critical theory, constructivism and the post-structuralist approaches, and also analyzes other disciplines related to these theories, such as international political economy or peace and conflict studies. The book aims to establish a wide and interdisciplinary view of peace and include it in International Relations theory, an area where it has been mostly nonexistent.
The author
Oliver Richmond is a professor of International Relations at the University of St. Andrews, in Scotland, where he directs the Center for Peace and Conflict Studies. He also edits the series 'Rethinking Peace and Conflict Studies', published by Palgrave.