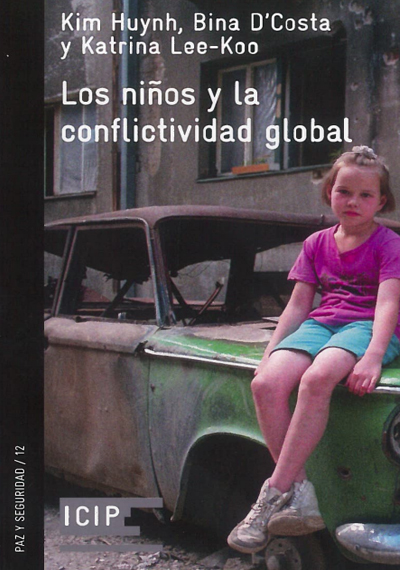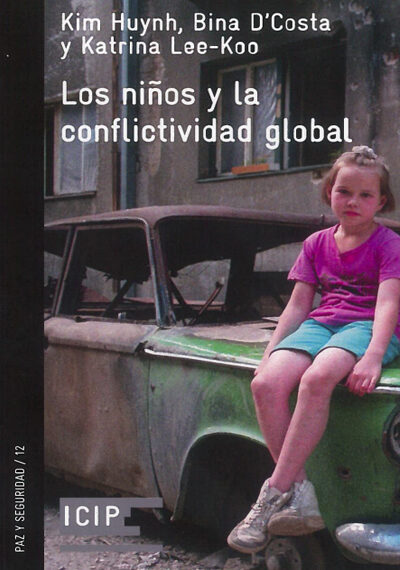 Kim Huynh, Bina D'Costa and Katrina Lee-Koo. Los niños y la conflictividad global. Barcelona: Institut Català Internacional per la Pau, 2017.
In September 2015 the image of Aylan Kurdi, a three-year-old Syrian Kurdish boy lying lifeless on the Turkish beach of Bodrum, was seen around the world and stirred people's consciences regarding the terrible situation of children in contexts of armed conflict and displacement.
In the face of simplifying perspectives, this book charts a complex path that ignores the view relegating children to the condition of victims and recognizes them as subjects with their own decision-making capacity, even in the most extreme conditions such as armed conflicts.
Los niños y la conflictividad global ("Children and Global Conflict") is based on the idea of childhood as a historically and geographically located social construct, without renouncing the centrality of children's rights as a core concept around which child protection policies must be developed. These policies must generate spaces for empowerment and participation so that children can develop as subjects.
This book contributes to the critical and uninhibited debate in the vast field of peace and security, placing the voices and experiences of children as political subjects at the heart of reflection and of the strategies to be pursued.
The authors
Kim Huynh is Lecturer in Politics and International Relations at the Australian National University. He is the author of Where the Sea Takes Us (2008) and Vietnam as if (2015).
Bina D'Costa is a Fellow at the Peace, Conflict and War Studies Programme at the School of International, Political and Strategic Studies, the Australian National University. Recent publications include Children and Violence: Politics of Conflict in South Asia (2015).
Katrina Lee-Koo is a Senior Lecturer in International Relations at Monash University. She teaches and researches in the areas of security studies and the gender/identity politics of conflict and post-conflict zones. She is co-author (with Anthony Burke and Matt McDonald) of The Ethics of Global Security (2014).