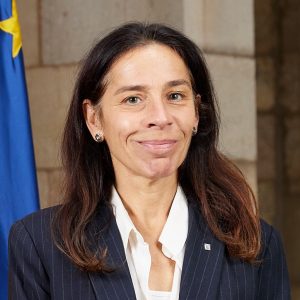 General Director Catalan Agency for Development Cooperation
Graduated in Political Sciences and Administration from the UAB with a master's degree in Globalization, Development and Cooperation from the UB and a postgraduate degree in International Consultancy in Institutional Development from the UPF.
She has dedicated his entire career to working in the international cooperation and development sector. She highlights her work in several African and Middle Eastern countries (Morocco, Tunisia, Rwanda, Cameroon, Mauritania, Senegal, Mozambique, Lebanon or Palestine) and with different NGOs such as Creu Roja Catalunya, Oxfam-Intermon, Mon3, Center d' African Studies, International Civil Service, among others. Since 2006, she has been dedicated to this task at the Catalan Agency for Development Cooperation.
She has taught several master's and postgraduate international cooperation and development courses at UdG, UAB, and UPC. She has carried out advisory tasks relating to the formulation of development projects with the European Union.