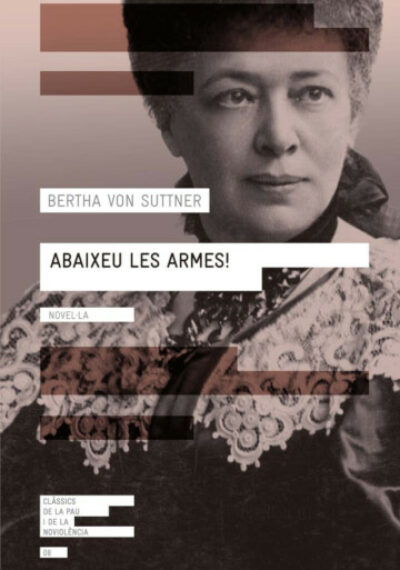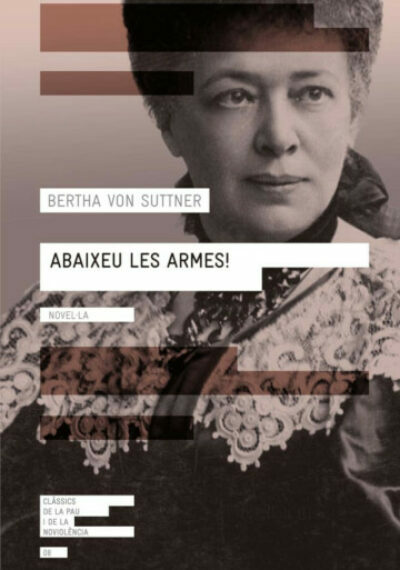 Bertha von Suttner. Abaixeu les armes!. Barcelona: Institut Català Internacional per la Pau; Angle, 2014. Col·lecció Clàssics de la pau i de la noviolència, 8.
Lay Down Your Arms! is the story of the Austrian aristocrat Martha Althaus, set in Europe in the tumultuous period between 1859 to 1889 – mainly because of all the wars and conflicts caused by the unifications of Italy and Germany. Due to the wars that she goes through in her life, the protagonist starts challenging and finally rejects the ultranationalist and militarist values that she grew up with and embraces the cause of peace.
Apart from being an extraordinary well-documented historical novel of chilling realism, Lay Down Your Arms! is an excellent novel of love and sentiments, of life-learning and confrontation of ideas within the frame of an obsolete and decrepit society.
The author
Bertha von Suttner (1843-1914), writer, thinker and activist, became a world referent after the publication of her novel Lay Down Your Arms! in 1889. She was awarded the Nobel Peace Prize in 1905 for her task in favor of peace.
The novel has been translated into Catalan by Joan Ferrarons. Prologue by Bea Porqueres.